The Quilting and Fiber Marketplace Show
Friday, Jan. 15 and Sat. Jan. 16, 2021 at the Dennis A. Wicker Civic Center, 1801 Nash St.  Sanford, NC 27330
www.quiltersgallery.net (for more Information)
Myrtle Beach Quilt Party!  (Double Tree Myrtle Beach, SC)
Thur. Jan. 21st. – Sat. Jan. 23rd, 2021
The Quilting and Needle Art Extravaganza Show
Friday, Jan. 29th and Saturday, Jan 30th, 2020 at Statesville Civic Center, 300 S. Center St.
Statesville, NC 28677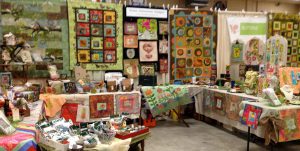 Blue Ridge Quilt Guild (postponed until 2021)
Wed. April 1, 2020 Lecture and Trunk Show
Wed. April 1, 2020 Afternoon 1/2 day Workshop on "Whimsical Blooms"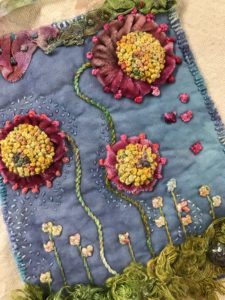 Thur. April 2, 2020 Workshop on "Sprout Like a Wildflower"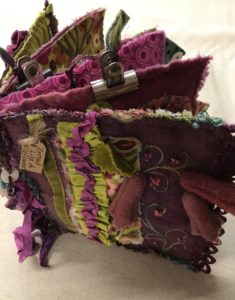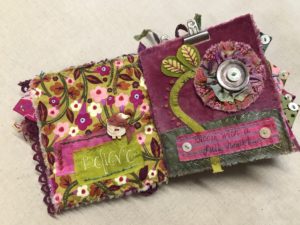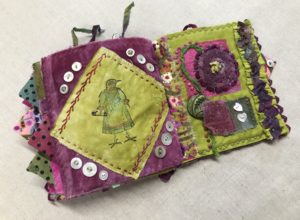 Lake Norman Quilt Guild
Event Postponed until a later date…Sat.  2020  Making Faces with Fabric!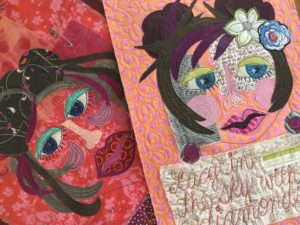 "Artistic Artifacts" in Alexandria, VA  www.artisticartifacts.com
Two fun days of workshops!  Come join me in this amazing shop of creativity!
Threads of Time Quilt Guild (Postponed)
Divine Quilt Guild Columbia, SC (Postponed)
Lecture and Trunk Show
"John C. Campbell Folk School"  Brasstown, NC
Look for new classes 2021
"Seeds and Pods" (2020 cancelled)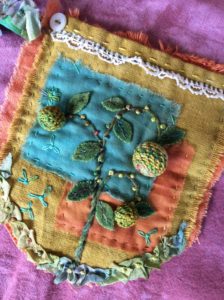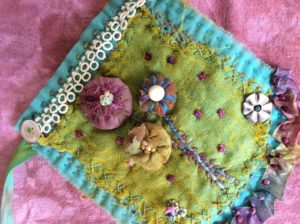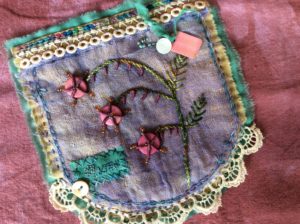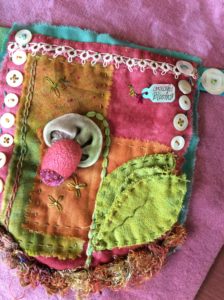 JCCFS  July 10 – 12, 2020 (Cancelled)
Bloom!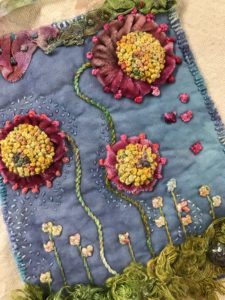 Swamp Fox Quilt Guild
Lecture and Trunk Show (Postponed until 2021)
Asheville Quilt Show
October 2-4th, 2020 Online Show